BODYGUARDS VIP PROTECTION SERVICES
LOS ANGELES
FOR IMMEDIATE RESPONSE CALL
1 (866) 212-5276 or (310) 859-2700
State of California License PPO9490
FOR OUR OTHER SECURITY SERVICES PLEASE CLICK BELOW OR CALL US (310) 859-2700:
>
LISTEN TO LIVE LOS ANGELES POLICE SCANNER
PRIVATE INVESTIGATIONS SECURITY GUARDS SECURITY SYSTEMS SURVEILLANCE SECURITY CAMERAS SYSTEMS
MISSING CHILDREN NATION WIDE SEARCH
PLEASE SCROLL UP TO THE TOP OF THE PAGE FOR OUR BODYGUARD SERVICES
Call Us 24 / 7 1.310.859.2700
FREE NATIONWIDE INCLUDING LOS ANGELES AREA DAILY CRIME MAP WITH INCIDENT REPORTS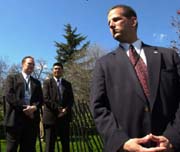 SEO ENGINEERING AND RANKING BY ALICAT
Send mail to webmaster@bodyguardslosangeles.net with questions or comments about this web site.
Copyright ? 2011 Armguard Security - Campus Security a Los Angeles Bodyguards Company.
Website Reference - Business Collective - Publication Sharing - Business Log - XML POST